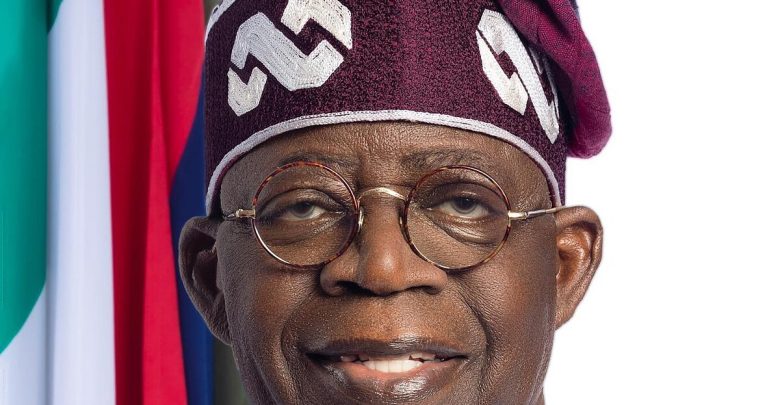 The prevailing hard times in the country, ignited and made increasingly worse by the removal of subsidy on petrol, are leaving millions in dire straits. The citizenry is in constant head-scratching on how best to cushion the effect to stay afloat. Already, it has turned average Nigerians into emergency economists.
From the hike in fuel prices to the dynamics of inflation in food prices and other sectors of the economy, people continue to grapple with financial hiccups to survive. Although Nigerians are known for their survivalist instincts, the biting times have thrown many off the cliff, forcing many to adjust against their will or lifestyle. Indeed, it is a survival-of-the-fittest scenario.
Crystal Express team took a stroll into streets in Akwa Ibom State and parts of Lagos State to interrogate the situation by sampling opinions or feeling the pulse of the masses on their survival strategies and methodologies. The findings were nothing surprising!
Henry Obot, a farmer and senior citizen in his 60s expressed displeasure over the present economic situation.
In his words, "It has become very, very excruciating to every sector of the economy, more especially since the removal of the fuel subsidy. If you go to buy something today, in the next two days the price will have increased within 50 or sometimes 100 per cent.
Related: Subsidy: NLC Ranks Nigeria Highest Country Exhibiting Wickedness Against Poor Citizens
"As a farmer, who deals on poultry, before now I usually bought feeds at N9, 500 but at present, I am buying at N10, 900, and this is the minimum. Some feeds have increased to N14,000 and N15,000 respectively, but before now, a bag of these feeds were sold for around N8,000".
He continued, "As a senior citizen, Nigeria is a terrible hell for some of us in our old age. The country is far from what we used to know. As I am speaking to you now, most of my colleagues who are retired bankers like me are dead as a result of a hard time."
A hairstylist at Oku Street in Uyo, Rose, stated how she is struggling with her business since ladies are now cutting costs to meet their daily needs.
"Ladies no longer make expensive hairstyles. They rather wash their hair, weave it or revamp their old wigs. The cost of attachment too, is making it impossible for ladies to do their hair monthly. For instance, an attachment that used to go for N1,500 before the removal of fuel subsidy is now between N1,900 and N2,000."
"People also consider the fact that after buying two packs of attachments which is worth N4,000, they will have to pay for labour which might cost N2,000 or N3,000. Women no longer want to pay for a hairstyle that costs N8,000, which they eventually may have to take out in one month or less".
She expressed sadness over the sharp drop in patronage, which she said adversely affects everybody in her line of business. "Before, I used to have customers every day, back to back, maybe two or three customers; but now, I am waiting for customers to come. Like yesterday, none came, two days ago, it was the same thing."
Read Also: Taking The Impact Of Governance To The People
In his case, a minibus driver in Uyo complained of going back home with a lesser amount than the previous encouraging wages. "Well, now I am just managing to stay afloat in business. With fuel price that is N620 or N650 a litre, I buy N8,000 of fuel for my daily driving hustle and this is challenging because at the end of the day, I am left with N4,000 as take home. This contradicts my previous profit which was around N8,000 as take-home while I spend N3,000 for fuel". Yet, to keep moving, he said he still stays on the road "because it is better than staying idle at home".
A traveller in Uyo, Imaobong Henry, complained of the high cost of travelling from Uyo to Lagos State.
"Travelling from Akwa Ibom State to Lagos, I spent over N28,000 using God is Good Motors and I had to struggle to make the payment because it was on the high side.
"Because of recent developments, I am certain that I will not be travelling to any place during the festive season due to the high cost of transportation fare, Who knows, it might rise to N50,000 if nothing is done to manage the present situation."
Still, on transportation, Mr Matthew, who resides in Lagos State said there is less traffic on the roads of the state because many have started selling their cars. The father of three and federal civil servant hinted at how he recently purchased a good car at a very cheap price.
"People are now selling their cars because the commodity is seen as funds-sapping. Most cars lined up on some streets in Lagos are for sale because people are tired of buying petrol that will just last for a few hours or days. This makes car owners spend more than people who take Keke NAPEP or minibuses to get to their destinations," he said.
In addition, Matthew narrated how the economy has affected him as a family man. In his words, "As a father with kids, I had planned to relocate from self-contain to a two-bedroom apartment so that I can accommodate visitors in my home comfortably but right now my finances are tight and I can't take up such plans because of the exorbitant expenditure in acquiring a new accommodation. So at the moment, I have to manage this apartment with my family."
Corporate organizations are also bearing the brunt as some companies have had to retrench to cut recurrent expenditures and overhead. Emmanuel Akpan in Lagos bemoaned how his colleagues and himself have had their workload redoubled because of the loss of staff.
Said Emmanuel: "The company I work for downsized staff strength from 4,000 to 1, 000 and we are not only left to handle more jobs but the management is coercing us to work overtime even during weekends. They have not increased our salaries but they expect us to come to work every day to meet up daily targets. This is dehumanizing and the work stress is having implications on our physical and mental well-being".
Paul Brown, a graduate with two degrees is at the moment living in a church because of his inability to pay house rent. He revealed how the times have affected him and he appears to have found temporary solace in the church.
"With two degrees, I can't believe I am not able to secure a comfortable place due to financial constraints. I had to seek accommodation in the church and to reciprocate the kind gesture; I am attending the church. I just got a job in an electronic shop and the pay is not laudable but I am still looking for a better job to cater for my needs," he said.
Paulinus Edem, a high-profile communications businessman in Uyo described the preponderate moments as a pseudo-civil war that has pushed millions to rock bottom.
According to him, he had to cut his expenses drastically, saying he used to run expenses up to N500,000 in a week or so but that is now in the past as he has cut it to N220,000 and below in a week to manage his income. Edem hinted that his new life expenditure regime has been challenging but he has to adjust and adapt to the prevailing economic realities.
The informal sector continues to yield to the momentum. Hike in prices of goods and consumables in the market have affected turnovers and accruable profit. Mfoniso Ekpenyong observes, "I sell snacks for school students but I am pained because a bag of flour is now N40,000. When you add that to the cost of other ingredients I use for the production, my profit drops by over 60 per cent. This is traumatizing for me as a businesswoman."
In the educational sector, the prevailing circumstances have also become a hard nut to crack for parents. Some children have to skip days in school to save costs. Favour Asuquo, a mother of three, said at times she embarks on hunger strikes to make sure her kids' educational needs are satisfied, especially school fees and transport fares.
The above conversation is a reflection of the crude realities of the worsening socio-economic situation in the country. Millions of Nigerians have invented cost-saving measures to weather the storms. According to data from the National Bureau of Statistics, a country with a staggering 24.08 per cent inflation rate must be compared to a patient on a life support mechanism.
While some still see a silver lining in the sky and a flicker of light at the end of the tunnel, others are simply blunt in their hopeless projections. Many have received news of the so-called palliatives from the Federal Government with typical scepticism. The general feeling is that it can never get to the actual targets – the vulnerable in society.