Top News
Guber Election: OBA Is Our Preferred Candidate, Abak 5 Declares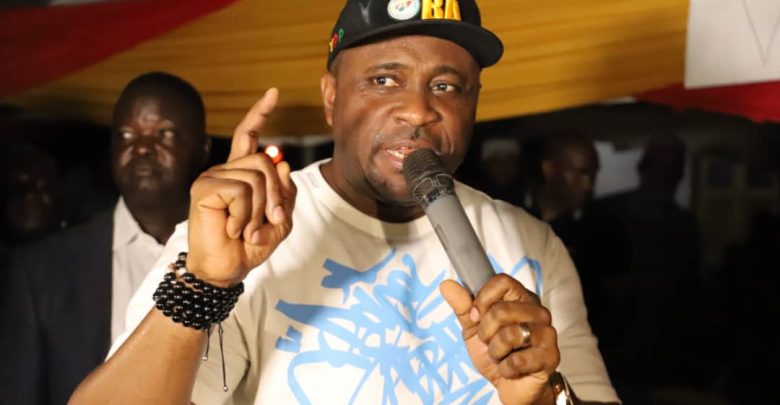 The expected victory of the governorship candidate of the Young Progressives Party (YPP) in Akwa Ibom State, Senator Bassey Albert Akpan (OBA) CON, in the forthcoming election on Saturday, March 18, 2023, has become clearer with the torrent of affirmations of support and endorsement.
The latest to publicly declare their support are hundreds of thousands of youths under the auspices of Abak 5 in One Consolidated Movement, which also doubles as Abak 5 in One Multi-purpose Cooperative Society with headquarters in Abak Local Government Area.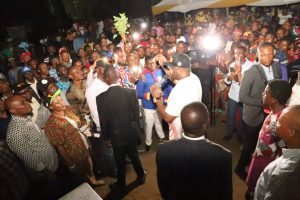 At a solidarity meeting held at Ibom Avenue, Abak on Thursday, March 9, 2023, the group said its decision to back Senator Albert hinges on his incomparable service records both in the public and private sectors over the years, especially his love for people through empowerment and scholarship programmes.
The national president of the group, Prince Kokoette Ekpo said their choice of OBA as the governorship candidate to vote for was devoid of sentiments or inducements but strictly on the premise that he is the best among other contestants. On behalf of the group, he presented Senator Albert with a certificate of excellence in recognition of his services to humanity.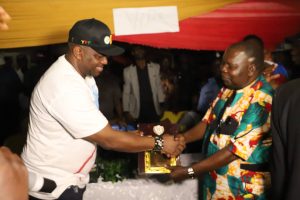 "We are here to formally convey to you our decision to give you our maximum support and votes in the forthcoming Governorship poll. By your service antecedents, you are simply the best. We want the best man to govern Akwa Ibom State.
"In the banking sector, you did well. As Commissioner for Finance and Chairman of the Inter-ministerial Direct Labour Committee, you performed creditably well. As the Senator representing Akwa Ibom North East, you have done the entire State and the nation proud.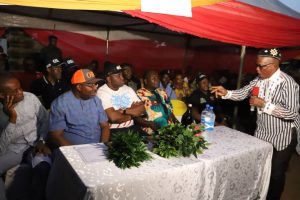 "We have implicit confidence that as the Governor, you will do well. Please come and wipe away our tears. All is not well in Akwa Ibom. People are suffering. We need you therefore to come and redeem us from poverty and maladministration," Prince Ekpo stated.
In his response, the governorship candidate of YPP, Senator Albert thanked the President, leadership and entire members of Abak 5 in One Consolidated Movement/ Abak 5 in One Multi-purpose Cooperative Society for their sense of purpose and solidarity with him.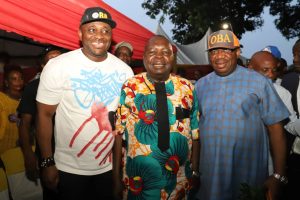 "I can't take your support for granted. I'm overwhelmed by the unsolicited support from you and others across the whole State. I've seen that the people of Akwa Ibom State need me. I'll pay back by offering quality leadership and involving the people – youths, elders and political chieftains," OBA said.
Senator Albert disclosed that he has through his manifesto, lofty plans for Abak 5, part of which includes the establishment of strategic industries in the area as well as the injection of funds into cooperative societies to eradicate poverty and boost businesses.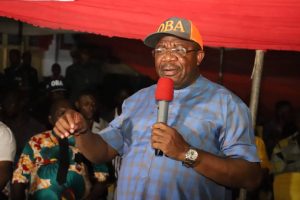 "Take the message to everyone in Abak 5 that votes for YPP will lead to my emergence as governor. Don't sell your votes no matter the pressure. As governor, my administration will be people-centred to achieve realistic development," he added amidst a deafening ovation by the ecstatic crowd of members of the group and supporters of YPP and other political parties.
At the event were DIG Udom Ekpoudom (Rtd.), a chieftain of the All Progressives Congress (APC); Sir Emem Akpabio, Chairman, Akwa UbokAbasi Campaign Council and others across party lines.
DIG Ekpoudom (Rtd), who was equally honoured with a certificate of excellence by the group, referred to Senator Albert as the incoming Governor of Akwa Ibom State.