Platform
Obong Bassey Inuaeyen Impacted Humanity
- Prof. Nyaudo Ndaeyo, Vice Chancellor, UNIUYO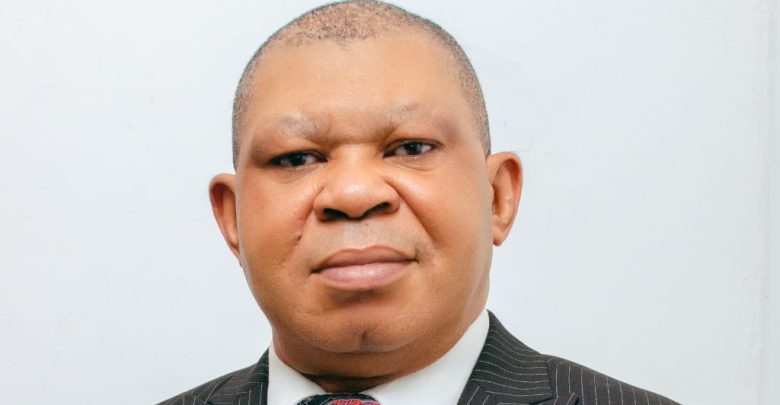 Professor Nyaudo Ndaeyo, the Vice Chancellor of the University of Uyo and a close relation of Obong Bassey Inuaeyen, recalls with nostalgia the bond and relationship shared with the late politician and astute businessman in this interview with our editors. Excerpts:
Let us meet, Sir.
My name is Professor Nyaudo Ndaeyo, the Vice Chancellor of the University of Uyo. I am from Nkari in Ini Local Government Area of Akwa Ibom State. I am an agriculturist by profession, precisely an agronomist. I have practised that profession for about 30 years now.
We are laying to rest one of Akwa Ibom's finest businessman and entrepreneurs, a politician and philanthropist, Obong Bassey Inuaeyen, who died recently. Can you tell us what you know about him?
It is very difficult to talk about my brother in the past. It is very difficult. What has happened to us is a heavy rain that has caused an uncontrollable flood in my community, and in Ikono/Ini local government areas, the Ikot Ekpene Senatorial District and the entire Akwa Ibom State because of who he was to all of us. Late Obong Bassey Inuaeyen was a brother and my cousin. Over the years we had lived together with mutual respect for each other. He had encouraged me tremendously in all directions. Talking about him in the past is very heavy for me and if I had my way, I would have avoided it, but I cannot because he was a great stabilizer. He played the role in my community, in Ikono/Ini and the entire Ikot Ekpene Senatorial District and Akwa Ibom State in general.
He was somebody who would forgo his conveniences, rights and privileges to ensure that there was peace and an agreed goal achieved. He was a great businessman, a great benefactor and an outstanding leader and we will miss him. On many occasions, he had brought peace to the political arena in my community and the state. During recent interactions with some stakeholders and friends, the question on many lips has been who will play the role he has left behind? For now, we don't know and we pray that God should answer our prayers. He left too soon, creating a huge vacuum which will be very difficult to fill in this life. He was somebody who wanted others to succeed and he had expressed so in diverse ways in our communities and the state. He floated Bassey Inuaeyen Scholarship Foundation (BISF) not for his children but for the good of his community and humanity in general. I happened to be the chairman of the foundation and our people of Nkari, Ini and the entire Akwa Ibom State benefitted. Many students who benefitted have graduated and are working. He contributed to the development of humanity. He was a businessman and used the platform to develop so many youths. Through him, we are not only known but have become relevant politically. That is why I said that his exit has created a huge vacuum that will be difficult to fill.  I don't want to talk about many he brought under his household and personally trained up to the university level. Truly, he impacted humanity. I don't know who will fill his big shoes left behind; we pray that the Almighty God will make a similar or higher replacement for us.
It is clear that you were not just close to him but one of his confidants. What do you think may be some of his aspirations that he didn't realise in his lifetime?
He had many aspirations; most of them were for the good of our people. I remember him telling me that he would soon retire from politics and if by tomorrow they give our community durable roads, water and electricity, he will quit the political stage and hand it over to us. Unfortunately, he didn't live to see the full realisation of that dream, even though some have been achieved. He was happy that a contract was awarded for the Mbiabong Ikot Udofia Road project and we are hopeful that the full stretch of it will be constructed. Currently, construction is ongoing on a section of the road. There were a few other things he did to improve the welfare of our people and lift them out of poverty. He had established some companies and the idea behind them was to get our people employed. He has also done capacity-building for our people in various skills to ensure that they have food on their tables. We will be there to carry on those things now that his shoulder on which many leaned is no more. We hope that whoever God will entrust with that responsibility will continue from where he stopped.
Specifically, from the many things he did for the Nkari community, what will they remember him for?
He will be remembered for many things. The only secondary school we have was established by him through well-arranged fundraising in the community in which prominent Akwa Ibomites contributed and the status of the secondary school was upgraded. The school has produced many professionals like medical doctors, lawyers and diverse professionals and he will be remembered for that. He will also be remembered politically, for he stabilized the council area. Today, there is no challenge with rotations of political offices. He did everything to ensure there was peace in the community. He sacrificed his resources and conveniences for the peace and good of our people. He assisted several people individually and he was not open to disclosing details of such philanthropic gestures to the knowledge of others. He preferred doing things between himself, God and whoever he was assisting. We have a basin authority that brought in a dam to our community and was abandoned at a point. But through his efforts, the dam was reactivated and work is currently ongoing. There are so many things God used him to do for the community.
Given who he was, is there anything to immortalize him?
When things happen the way they have, we are thrown off balance. He was a crown chief and a prince in the community. After his interment and mourning period, the community will come together to choose how best to immortalize God's gift to us. Besides that, what he has done in the community is enough to even immortalize him.
You call him your elder brother and must have been privileged to see his youthful days. Can you share what they were?
Before I even say that, I want to say that it was through him that one of us was appointed a commissioner under John Ebiye as military administrator; Nkari produced a council chairman too, through his effort. He did so much for his people. In all these, he was the arrowhead. Back to your question, his youthful days exposed him as a very rugged and highly determined person; a pathfinder who struggled and became the man he was. He was self-made. In our days in the community school, he was one of those we all looked up to. He didn't disappoint us. When he left after school, through his hard work, commitment, honesty and sincerity, God used the attributes to lift him and he provided the opportunities most of us took advantage of to move forward. He was a very peaceful man despite his achievements and position in life. He never allowed his achievements to intoxicate him. He was a go-getter who pursued all his heart's desires legitimately.
As the Vice Chancellor of the University of Uyo, what are the challenges in managing such a big institution?
In a big institution like the university, there is the good, the bad and the ugly. But in all, God has given us the wisdom to stay on course. Finance, which has been a global problem, is equally pricking us. However, whatever little we receive, we ensure it touches every facet of the University of Uyo community. It is much better when you are transparent in managing the meagre resources which gives people confidence in your management. It is so far, so good.
Just like you described the late Obong Inuaeyen as a very humble man, people also describe you as being very humble. Is humility peculiar to Nkari people?
It is not that it is peculiar to Nkari people but most of us in our family imbibe that virtue of humility. The Bible says that if you humble yourself you will be exalted. Obong Inuaeyen was a model for most of us and we followed in his footsteps. He was a man who, despite his lofty achievements, remained humble and compassionate.
Notwithstanding the challenges facing the university, where would you like to leave the institution when your tenure elapses as the vice chancellor?
Every public office occupant who is ready to leave a legacy must be ready to add value and move it from where he met it to where he feels it should be. We all know that the University of Uyo is a brand and we must ensure that since we will not stay in office forever, we do things that enhance the university's integrity and standards. Thus, within my era, I will not only contribute positively but also prioritise the welfare of the staff and students. I will leave the institution as a world-class university which will be the most sought-after by subscribers. We have developed to the point we now have more programs, even though it is tasking. We are trusting God that it will enable us to make them better with time. The narratives of the university are improving and we will keep improving on them too.
The university has incorporated some businesses and how are they faring?
They are faring well, particularly the Uniuyo Water. The university is a brand and anything coming from it is highly cherished. We struggle to meet up with the demand. I know of a place in Rivers State that wants us to supply 3 million bottles of water weekly. But the logistics to supply such is tasking. We have football clubs that say our water makes them lighter when they drink it. Some have challenges like the bakery, especially with the high cost of flour presently. In all, we are doing our best to stay afloat.