Top News
A'Ibom Guber: Oku Ibom Ibibio Wants Peaceful Polls
... Cautions  Politicians, Youths Against Thuggery, Bloodshed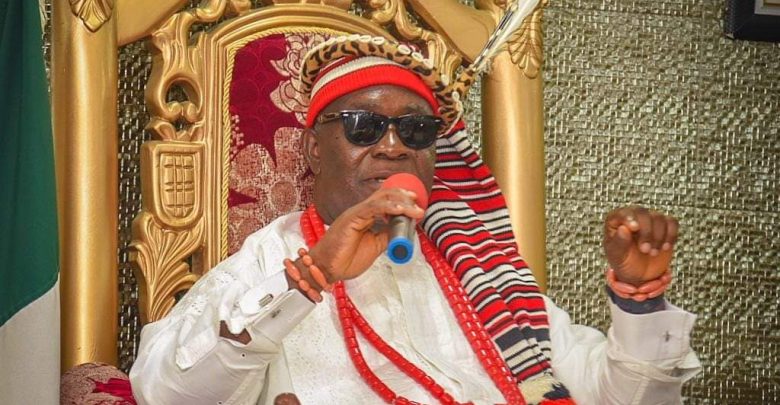 The premier traditional ruler in Akwa Ibom State and Patriarch of the Ibibios, His Eminence, Ntenyin (Dr.) Solomon Daniel Etuk, CFR has appealed to politicians not to see the forthcoming polls on March 11, 2023, as a do-or-die affair.
Ntenyin Etuk, who is the Oku Ibom Ibibio and President General of Akwa Ibom State Traditional Rulers Council, urged indigenes of Akwa Ibom State and residents alike to avoid rancour before, during or after the forthcoming gubernatorial elections.
In a statement in Uyo, the Oku Ibom Ibibio advised political parties, candidates and supporters to direct their energies in canvassing for votes, rather than planning to cause mayhem or shed blood during the upcoming gubernatorial poll on Saturday, March 11, 2023.
"Election is a democratic contest and not a war. Nobody should beat war drums. Candidates, political parties and supporters should cultivate the spirit of sportsmanship and go into the contest with open minds. Winners should be magnanimous in victory and losers should be gallant in defeat.
"Pre-determined mindset of 'I must win at all cost' is against sound democratic values. Let us all give people the opportunity to vote and learn to respect the outcome of the polls.
"Akwa Ibom State is greater than any one person or group of persons. We have enjoyed peace and unity under Governor Udom Emmanuel since 2015. Let this peace and unity continue," he stressed.
Ntenyin Etuk, who is the Paramount Ruler of Nsit Ubium Local Government Area and Chancellor of Akwa Ibom State University, said our forebears and past leaders laboured for the creation of the State and today's politicians must protect and not destroy it.
Read Also: Oku Ibom Tasks Aspirants On Non-Violent elections
"As we know, peace and tranquillity are necessary for society to witness progress and general development. We need a peaceful State. Our forebears and past leaders laboured in their agitation for the creation of this State. They kept laudable antecedents and we have to sustain their legacies.
"Let us continue to nourish Akwa Ibom State towards greater heights rather than destroy ourselves and slow down the pace of development. I call on all sons and daughters including residents to give peace a chance.
"Power comes from the Almighty God and He gives it to whosoever He wants. I also call on Security Agencies to maintain peace throughout the period.
"As traditional rulers, we will continue to cooperate with security agencies for the maintenance of peace and security in our domains," he added.
The royal father, who is a member of the National Council of Traditional Rulers of Nigeria (NCTRN) cautioned youths to avoid being used for thuggery and shedding of blood by candidates or political chieftains, stating that each life is more precious than the ambition of any individual.
"We urge all citizens, especially politicians and their supporters to eschew the propensity for violence and hatred against other contestants.
"Let us cooperate with the Independent National Electoral Commission (INEC) to conduct free, fair and transparent polls," Oku Ibom Ibibio cautioned," he added.
He also called on all successful candidates to know that the primary purpose of their election is service to the people, stressing that they should ensure living up to expectations, especially striving to fulfil their campaigns' promises to the people.
The premier royal father assured that on their part, traditional rulers will give their utmost cooperation towards the successes of the polls by constantly interfacing with their subjects to embrace orderliness and peaceful electoral processes.