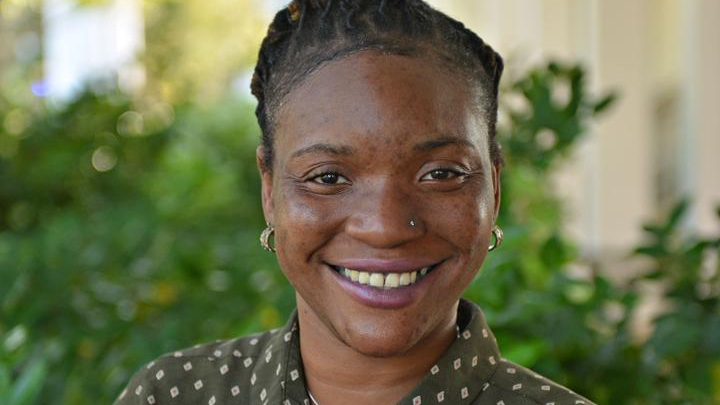 Mrs Ndifrekeabasi Inuaeyen Binitie is the first daughter of late Obong Bassey Inuaeyen; and a very versatile woman who loves sports and travelling. In this interview with Crystal Express, she speaks passionately about the life and times of her late father in an emotion-laden voice. She vows to continue the philanthropic gestures of her late father along with her family to keep his legacy alive.
Let us meet.
I am Mrs Ndifrekeabasi Inuaeyen Binite. I attended the University of Hertfordshire for my B.Sc and Auburn University for my Master's Degree. I have worked for May and Baker, SO&U and I'm currently at Steamy Topshop. I am happily married with a child and trusting God for more.
Can you tell us your impression of your late father?
My father was a great man; he met my mum at the University of Lagos and afterwards got married. Growing up under them was a beautiful experience; the discipline and the love that radiated. It is a typical loving family and it is my desire for my own family to be like that of my parents. I will also want my children to have the kind of bond I have with my brother. These were the lessons I learnt from home, courtesy of my parents.
Did your upbringing from your parents help in bonding with your brother?
Yes. Growing up, my parents ensured we loved and cared for each other, and watched each other's back. Irrespective of whatever happens, family always comes first.
As a then teenager, how would you describe your dad's relationship with your mother?
It was a wonderful experience. I have never seen two people so much in love. My parents loved each other so much and helped each other to grow. They complimented each other on everything. They used to do things together; if my dad decided, for instance, to do his masters then my mum would always go for her masters. If he's joining any social club he would carry my mum along. They accomplished so many things together.
Was your father a hardcore disciplinarian who beat a child so he/she doesn't go astray?
No. None of my parents beat me. If we're wrong they would take time to correct our mistakes and show us the right way to go. If I err, even my brother's opinion and advice will also be sought to ensure I am corrected and also learn my lesson. Then it is left for you to pick the advice and correct your ways.
Read Also: My Dad Made Me To Always Be At My Best Behaviour
Your dad was a big businessman, entrepreneur and outstanding politician. Was there any part he played while alive you didn't like?
My dad was a great achiever and helped us achieve our dreams. He also had his dreams and it was our duty as a family to support him to achieve them too. He was able to effectively balance his careers so well that he played his role as a father to us very well.
How do you see his social life? Was he sociable or an introvert?
My dad was everywhere and could mingle with the masses and families with ease. He created a scenario where he could effectively communicate with everybody of any age or status across society. He helped me in shaping my social life too; he taught me the need to see all as one against any form of discrimination. We understand we are from different races but we respect people's views and their privacies.
How would you describe his Christian life?
He was a strong Christian and went to church; he was a strong member of the Catholic Men's Organization (CMO). He shared the word of God with us always and ensured we started each day with prayers. We start all our major events including birthdays with thanksgiving to God in the church. The same applied to our graduation; it was God first in Thanksgiving before any other celebration.
What will you miss most about your departed father?
I will miss the ability to call him up as I usually did. I will miss going out with him as I did at times. He was a great father and, in fact, the best father to me. He was such a wonderful father. He created time amidst his tight schedule to attend every event involving us no matter the distance to show us how much he loved us. He flew to the destinations and back to base in matters other fathers would give excuses to avoid attending. I will miss his care and his hugs but I pray for God to help us cope with his absence.
Can you recall your last discussion with him?
The last time I spoke to my dad was when he was calling his granddaughter's name and my mum put a video call so that he could see us, an opportunity I used to tell him how much I loved him and how much I wished him a quick recovery and return home. He told me how much I had grown and how proud he was about my accomplishments so far and that he knew I would do more. This conversation was about three to four days before his passage.
What is your special prayer for your late Dad?
I pray that God Almighty will receive him in heaven and he will turn into an angel worshipping God in heaven because he was a great man while on earth.  I also pray that he will still be around to guide our steps as a family. He will also help us achieve our dreams to further grow as a family. I sincerely miss my dad and I believe he is resting in power. He was a nobleman, very honest and a cheerful giver. I know he is presently resting in the bosom of the Lord. Keep resting in power. Dad, I love you.
Your dad was an outstanding philanthropist and lots of people lived on him. What will be their fate with his passing to eternity?
It is a tough question. I know he has touched several lives. I remember when I was doing my master's, I spoke to him about continuing his foundation.  I won't shoot the gun but I will continue from where my dad stopped. My entire family will continue from where he stopped. It will be a gradual process to get to the level he was helping people. But at least we will touch the lives of the less privileged.