Top News
Gov Eno, Oku Ibom Ibibio, Eminent Nigerians Pay Tributes As Obong Bassey Inuaeyen Is Laid To Rest
Ofonime Honesty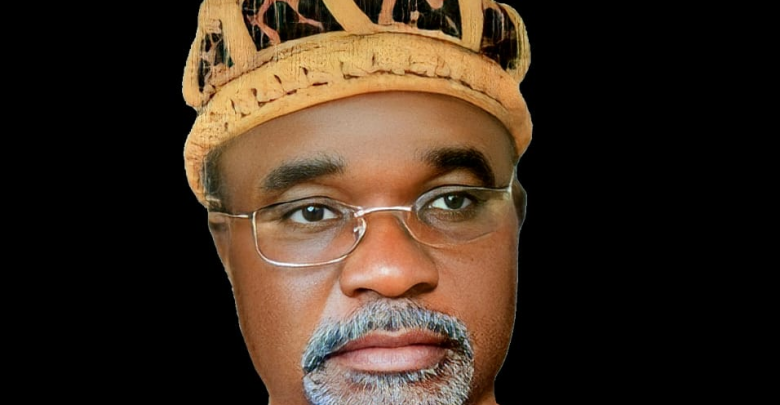 A flood of tributes in honour of the departed Icon and Chancellor of Ibom Patriots, late Obong Bassey Inuaeyen, have continued to pour in as his remains are laid to rest at his hometown, Mbente, a serene community in Nkari Clan, Ini Local Government Area, on Saturday, September 2, 2023.
Since the formal announcement of the passage of Obong Inuaeyen on June 30, 2023, in the United States of America, the ancestral home of the Inuaeyens in Mbente, Nkari, and the Uyo residence has for several weeks been a destination for sympathizers who thronged to condole with the family.
The print, electronic and social media have been awash with glowing recaps of the revered statesman's exploits who passed away at the age of 68 years.
Every word spoken or written as tribute sums up the positive persona which Inuaeyen exuded. From the avalanche of tributes, it can be gleaned that he was a personification of godliness, excellence, patriotism, loyalty, and a host of other virtues.
The Akwa Ibom State government, his Mbente community, the Nkari clan, the church, the political class, the traditional institution and various other well-wishers have been unanimous in their expressions that Obong Inuaeyen lived a life worthy of emulation.
Governor of Akwa Ibom State, Pastor Umo Eno, who led government officials on a condolence visit following the official announcement of the demise and proclamation of death by the Nkari Clan Council in conjunction with the Ini Traditional Rulers Council, was full of eulogy for Obong Inuaeyen, whom he said was an astute leader, whose contributions to the success of the state are invaluable.
Related: Ifim Ibom Ibibio Mourns Passage Of Inuaeyen, Condoles With Family, Others
The governor maintained that having been privileged to work with him on several key tasks, his trustworthiness and competence were never in doubt.
He prayed to God to offer speedy but lasting comfort for the family.
Ini Local Government Council, in a condolence message, hailed the departed as an epitome of humanity and diligence whose "meaningful strides contributed to the peace, prosperity, development and progress of Ini Local Government Area."
"His parental care, advice and love would be greatly missed by all. May the good Lord grant you, members of the Inuaeyen family, Ikot Edon, Mbente village, Nkari Clan and the entire Ini Local Government Area the fortitude to bear this great loss," added the condolence message which was signed by the chairman of the council, Rt. Hon. Elder Israel Idaisin.
The name Bassey Inuaeyen, in recent years, became synonymous with Ibom Patriots, a socio-political group he served as chancellor of until his demise.
He sacrificed his time and resources to the forum which exists to promote the collective interests of Akwa Ibom State and her people.
Read Also: Oku Ibom Ibibio Tasks Commissioners, Other Appointees To Work For The Success Of Gov Umo Eno's Arise Agenda
Sending in their message of condolences signed by the secretary, Rt. Hon. Barr. Usenobong Akpabio, Ibom Patriots mournfully recalls that "he was an indefatigable leader, whose immeasurable wealth of knowledge, experience and commitment towards the unity, peace and progress of our dear state and nation, really gave vigour to our successes as a socio-political organisation of repute."
They lamented, "The great Inuaeyen family, Mbente village, Nkari Clan, Ini LGA and Akwa Ibom State have lost a rare gem, who spared no effort and resources in uplifting humanity and the society."
"May divine succour strengthen you and the entire family as well as grant the soul of the departed eternal rest, in Jesus' Mighty Name, Amen," they prayed.
The Oku Ibom Ibibio and President-General, Akwa Ibom State Traditional Rulers Council, His Eminence, Ntenyin (Dr.) Solomon Etuk, CFR, in a message issued on behalf of the traditional institution, stated that having lived an exemplary and beneficial life that advanced our state, Niger Delta and the nation as a whole, surely the memory of Obong Bassey Inuaeyen will stick in people's minds forever.
The royal fathers wished eternal repose for the deceased's soul and prayed for comfort upon family members.
Ifim Ibom Ibibio, in defining Obong Bassey Inuaeyen, wrote that "he was a consummate businessman, astute politician and patriotic citizen, whose contributions to the wellbeing and development of Akwa Ibom State, Niger Delta region and Nigeria, in general, cannot be easily quantified."
The traditional rulers' body maintained without equivocation that "his activities and passionate love for God were evident in his life and manifested in his commitment to the service of humanity and ecclesiastical affairs. Indeed, he was a repository of knowledge, experience and wisdom in words and action."
Other condolence messages include those from Senator Ekong Sampson, who represents Akwa Ibom South in the Senate; Rt. Hon. Okpolupm Etteh, member representing Eket Federal Constituency; the Akwa Ibom State Internal Revenue Service, Ibom Golf Club, and Akwa Ibom State Primary Health Care Development Agency, among others.
Read Also: Bassey Inuaeyen's Perspective On 2023
Senator Sampson's condolence message reads in part:  "Reflecting on the life and times of Obong Bassey Inuaeyen, one cannot but express gratitude to the Creator for the life he led. Obong Inuaeyen will be remembered as a principled and hard-working person who affected positively the lives of many who came in contact with him. Mr. B was one elder statesman who made a lot of sense to me. Simple, accessible, frank, real, deep, multi-spectrum bridge builder; he cultivated friendships across tribes and sectors.
Though death is inevitable, losing a dear one irrespective of age could be very devastating. There is no denying the fact that you and the larger Inuaeyen family drew a lot of inspiration from Obong Bassey Inuaeyen but I urge that you take solace in the fact that he lived a good life, leaving lasting legacies worthy of emulation.
May the good Lord grant you and the entire family the fortitude to bear this huge and irreparable loss."
Hon Okpolupm Etteh's tribute highlighted how, upon rising to become a national citizen, late Inuaeyen became a rallying point for he was forever at the beck and call of his people and Akwa Ibom.
"For his contribution to the growth of Ini Local Government Area, Akwa Ibom State and Nigeria, I sincerely thank the Almighty God for giving us and indeed mankind Obong Bassey Inuaeyen.
"Your family, the people of Mbente in Nkari, Ini Local Government Area, members of Ibom Patriots, Akwa Ibom State and Nigeria will immensely miss the late Obong Bassey Inuaeyen but we take consolation in the truth that "human life is a story told by God alone." Please be consoled by the indelible memories and positive legacies that he left behind. Do accept my sincere condolences and best wishes," Etteh also wrote.
Chairman, Akwa Ibom Internal Revenue Service (AKIRS), Mr Okon Okon, appealed to the wife of the deceased, Madam Ifeoma Inuaeyen, and the rest of the Inuaeyen household to be consoled that he lived a highly impactful life with solid imprints in business, statesmanship, philanthropy, service to God and humanity", adding that "he will be sorely missed, not only by the family, the church, his business network and the entire community but also by the people whose lives he impacted directly and indirectly."
Ibom Golf Club which he belonged to till death equally issued a heart-touching tribute to the departed.
In a message signed by its captain, Rt. Hon. (Barr) Usenobong Akpabio, the club admitted that "the news of the death of Obong Bassey Inuaeyen remains very shocking and painful", adding that   "Obong was different things to different people."
"A gentleman to the core, who valued friendship more off the course than on the course. He never hesitated to let you know what he thinks about any situation. The worldwide golfing family is going to miss a great golfer who was unorthodox ingenuous pioneering and innovatively disruptive.
"He is gone, and the moments with him will no longer be here. But the impact he made and the memories he left behind will forever be green and cherished.
"We pray for our heavenly father to grant his soul eternal rest, may He also give you and all of us the fortitude to bear this loss," the statement also highlighted.
He was the group executive chairman: of Agritec Holdings Ltd.; chairman, of Basestar Engineering Ltd.; chairman, of Dymond Pharmcare Industries Ltd.; chairman, of Akassava Industries Ltd.; chairman, of Vision Development Company Ltd.; chairman Board of Governors of Long Life Development Academy and the chancellor of Ibom Patriots, a socio-political group in Nigeria.
In its tribute, Akwa Ibom State Primary Health Care Development Agency said Inuaeyen was "a great leader, an astute businessman, front-line politician, addicted philanthropist, lover of peace and an excellent team player, having selflessly served God and humanity."
The agency in the tribute signed by the chairman, Governing Board, Dr Martin Akpan, added that "Clearly, by your demise, Ikono-Ini Nation has lost a rare gem and great treasure – one who lived an exemplary life of service that advanced his immediate community, Akwa Ibom State, the Niger Delta Region and Nigeria as a whole."
The late Obong Inuaeyen was married to Mrs. Ifeoma Inuaeyen, and the union was blessed with two children.