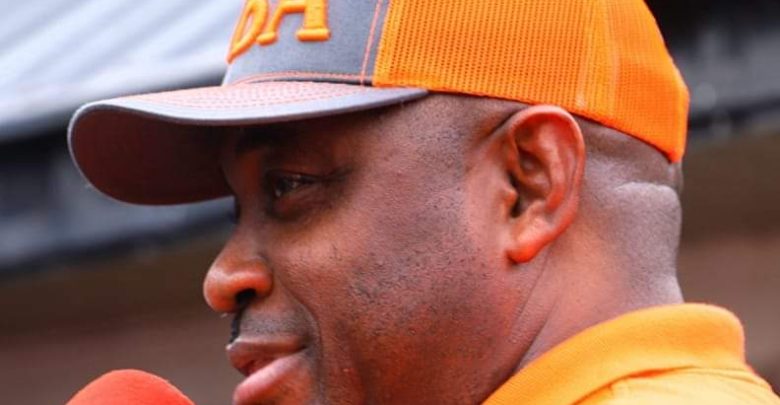 Delegates in Akwa Ibom State have been encouraged to support aspirants who have established credible records of service to the people and have tangible and workable plans to develop Akwa Ibom State.
Senator Bassey Albert Akpan (OBA), who said this while consulting party officials and delegates of Ikono Local Government Area on Friday, March 11, 2022, at the party office, told them that by his track records, he was the best bet for a genuinely progressive Akwa Ibom.
To prove his understanding of the peoples' needs, challenges, and his readiness to tackle them, he announced that his blueprint, which focuses on particular problems of each area in the state, was ready for public presentation soon.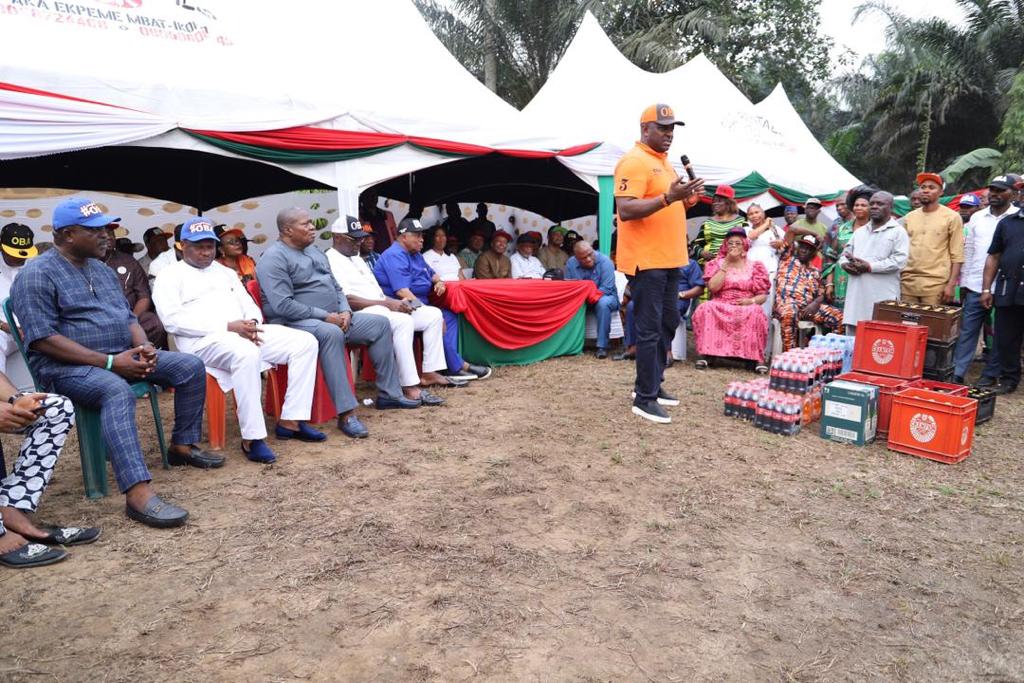 Specifically, he said, Ikono Local Government Area will be one of the pivots for agricultural investments in the State, especially palm produce.
OBA charged the cradle of Ibibio Nation to judge him, along with other aspirants, based on track records, rather than baseless sentiments peddled by detractors. According to him, his records in the banking system, executive and the legislature speak for him.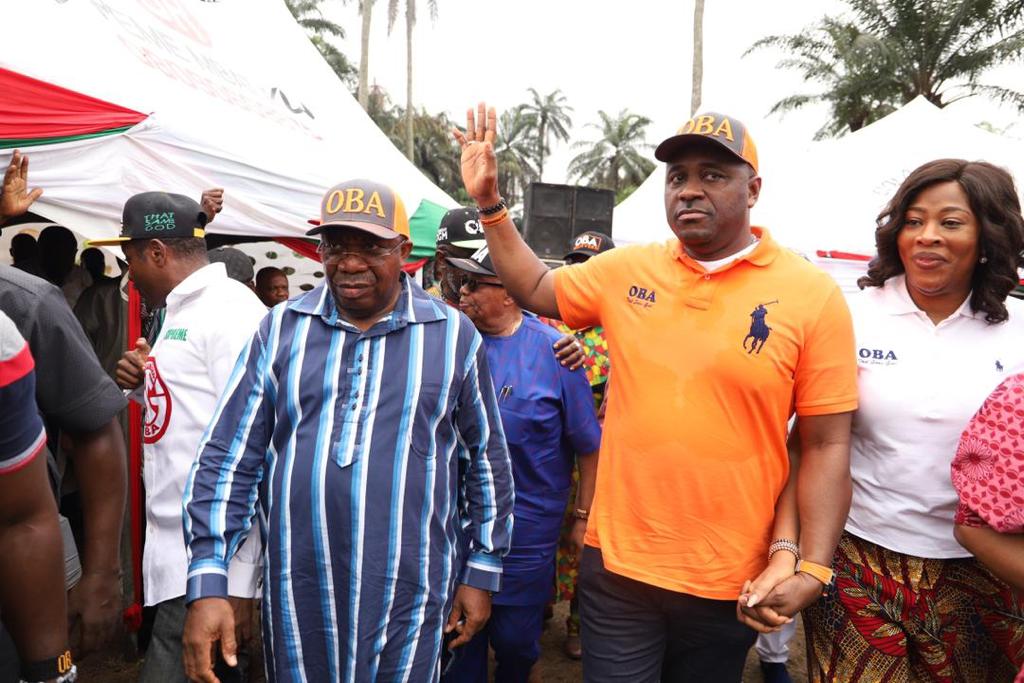 His records, he said, include human capital development, over 420 scholarship interventions, start-up packages for small-scale schemes to women, youth empowerment, donation of over 600 brand new cars, 6,000 rural development projects under his watch as former Commissioner for Finance, among others.
Related: Akwa Ibom Will Flourish In Gas Investments And Rice Production – Senator Albert
"If somebody has not given you a bicycle before, when he could have, he will never give you a car tomorrow. If you don't know how to be generous as an ordinary person, you cannot be generous as a Governor. I have done it before as an individual and I will do it as a Governor. Giving is a habit", he said, urging the delegates to vote for him to ensure a better and prosperous Akwa Ibom.
He also announced that he was ready for the primaries of the party and was not interested in a mere jamboree called adoption. His campaign, he added, was based on issues and not on individuals.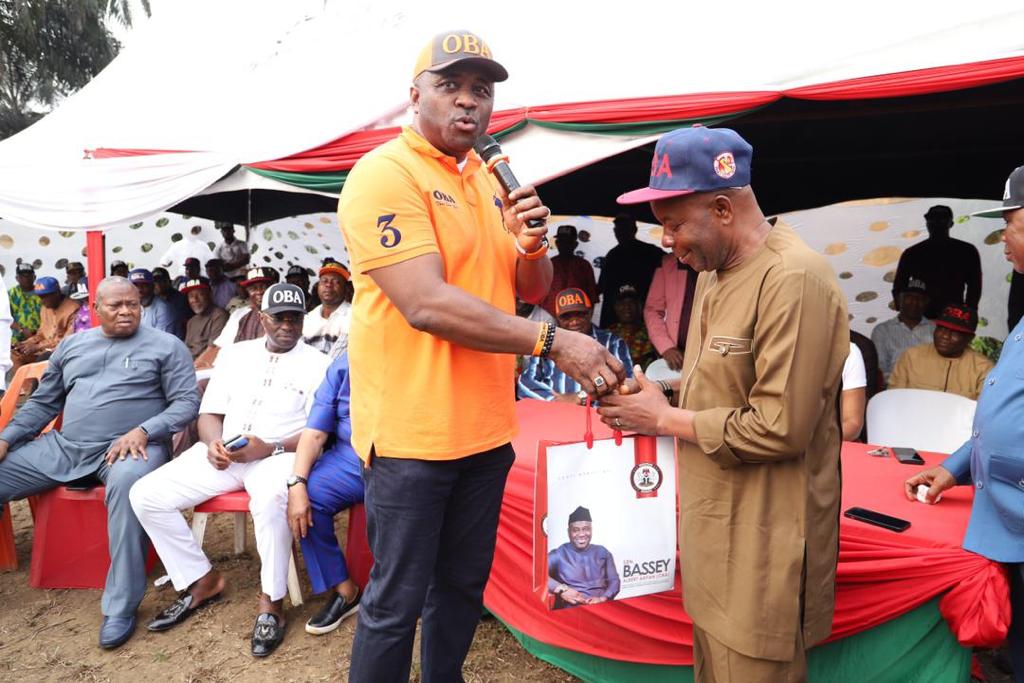 Consequently, he charged the delegates to be focused and determined for the best, adding that he represented the best. "If you know my antecedent, you will agree that I am the best because God has qualified me," OBA said.
OBA reiterated his love and respect for Governor Udom Emmanuel, explaining that it would not be proper to do otherwise to the occupant of the office he is seeking to succeed in 2023.
He urged the delegates to be courageous in the face of growing intimidation from the opponents.
Related: A' Ibom 2023: IDE Urges Electorates to Choose Competence Over Pecuniary Benefits
The Chapter Chairman of the People's Democratic Party (PDP) in Ikono, Barr Ekemini Ubah, in his reaction, confessed that the senator has been taking good care of the party in Ikono and Akwa Ibom State in general.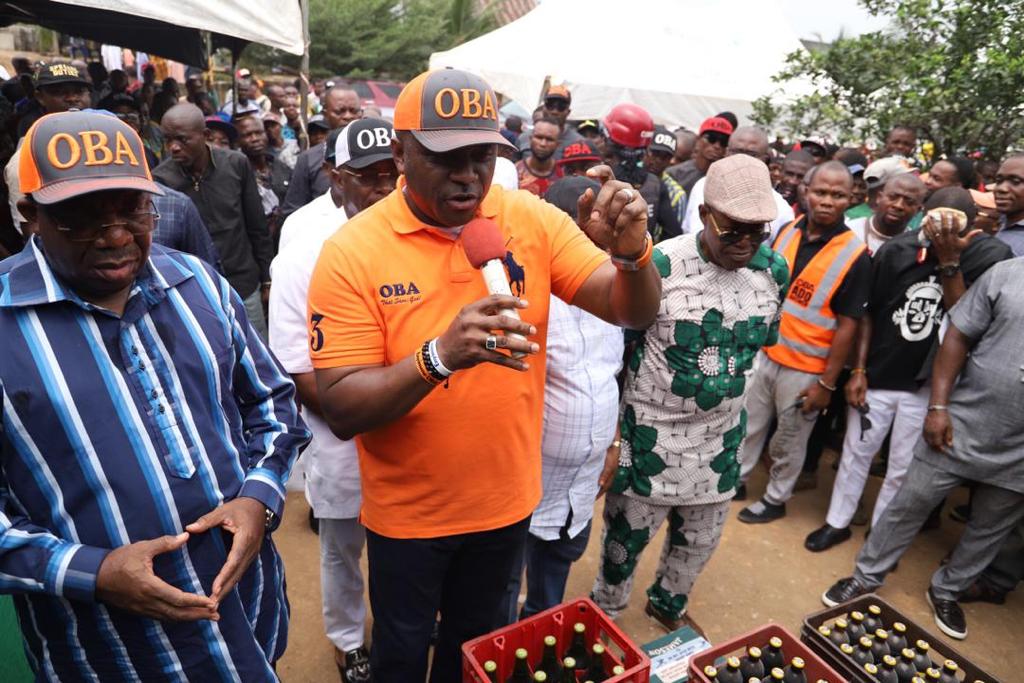 He added that OBA was seeking to advance the cause of Akwa Ibom State beyond the present experience, which according to him, means changing the lives of the people for the better.
The people of Ikono, he said, were pleased with Senator Akpan and in support of his aspiration for the Governorship.
In a goodwill message, Mr. Nkereuwem Umoren, the Chairman of Chairmen in Ikono, recalled that there was a time in Akwa Ibom that OBA was considered "the only senator of Akwa Ibom State".
He agreed that the senator's achievements and life-changing impacts while in public office speak for him.
Various other speakers, who described OBA as "Mr. Empowerment", appreciated the aspirant for his maturity and urged him to get ready to develop Ikono, once he gets into office.
At the residence of Elder Edet Sunday Umoren popularly known as "Owo Bros", where the stakeholders gathered, it was a carnival atmosphere, as women, youths, and elders thronged the venue to receive the senator.
Excited by the reception, OBA stressed the need for women and youths to be involved in the selection process of their next governor.
He called for the enthronement of justice, equity, and fairness to ensure sustainable peace. "I am a man of peace. That was why when in 2014, I was prevailed upon to step down for the incumbent Governor, I stepped down. That's how a man of peace works", he added.
Read Also: 2023: We Don't Want Dictatorship In Akwa Ibom – Ray Ekpu
He also recalled that in 2019, when other senators deserted the PDP for APC, he exhibited his penchant for peace by standing by Governor Emmanuel for a second term.
To the youths, OBA promised never to abandon them, the way they have been treated in the past by others, noting that many of them were sometimes used as thugs and delegates in elections only to be branded cultists shortly after.
Sir Emem Akpabio, a leader of Ikot Ekpene Senatorial District, commended Ikono people for joining hands with others in Eastern Ibibio to bring out and support an excellent aspirant like OBA.
Akpabio said Akwa Ibom deserves the most qualified person as governor and not someone who knows and admits that he is the least qualified.
Sir Akpabio said ownership of a small hotel somewhere did not translate into an "international email", which the governor once told Akwa Ibom people that his successor must possess.
Describing OBA as a good product, Elder Umoren (Owo Bros) thanked Ikono people for supporting what is good.
He equally described the aspirant as a well-equipped ship whose time has come to berth on the shores of Akwa Ibom to empty the goods for the people.
"I'm not a failure, once I support something it works. Once I support someone, he wins. OBA is a good product that would not be hard to sell", he said.
Elder Umoren acknowledged that OBA started early and has had a lot of impacts on the lives of the people.